rthorvald wrote:
...As for the artistic merit, one can always discuss that, but the workmanship is wonderful...
Besides, defeating the camera seems to me to be sort of the point
of hyperrealism....
I suppose the merit for this kind of art (classic or digital) is the perseverance...
Don't forget all those stuff are done with a photo as reference so whatever artist knowing well his technic (oil, acrylic, watercolor or else or digital painting) just need patience...
In the case of digital painting, I'm a bit perplex because one can fake completely the exercise by editing directly a photo...
I'm not a great fan of this style, but I do prefer the lightly synthetic touch of some painting of the 70' like this one (sorry no closeup) by Cottingham: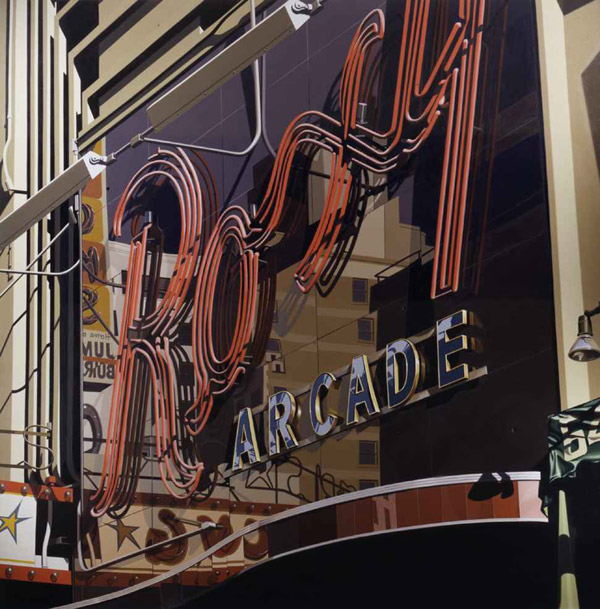 (was oil, 2x2m, title Roxy, 197? (don't recall))