dirkpitt wrote:
ElChristou wrote:
HDR will fade all the background to black, but how HDR will increase the contrast of an already white star on an already black background?
ElChristou, even your sun pic is unrealistic - at that distance the screen should just be completely white! (Any known sensor - human eyes included - will just be completely saturated). Somehow I don't think many users will dig a white screen instead of a picture of a star - while of course physical accuracy with rigourous HDR is important, in some instances human expectation is going to win out. This is why the current approach with giving stars fake glare textures may continue to be useful.
An alternative, may be to apply rigourous HDR but also introduce the concept of ND filters (like those used in photography to reduce the amount of light entering the lens)..
Of course, you are right, but what I wanted to illustrate is that we can already obtain a very bright effect without HDR.
Now, here and example of what HDR should do in our case: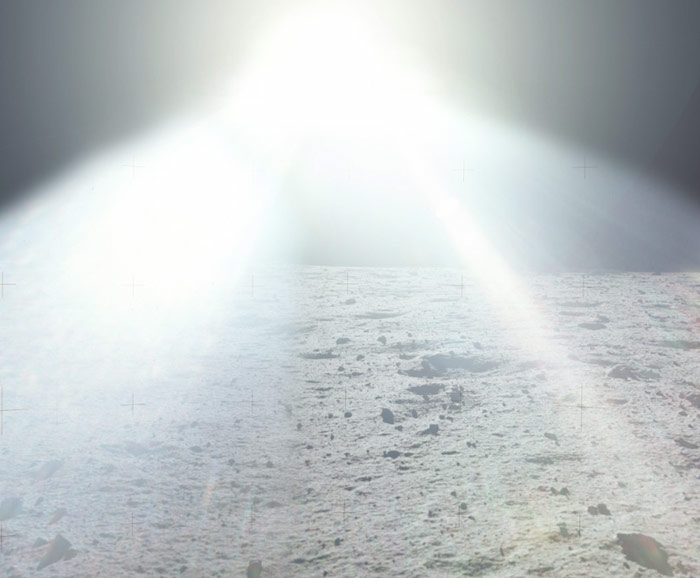 Now I'm wondering if it's what we really want...
(imagine at the distance of my first previous pict... full white screen!!)