I think I may have discovered at least one possible explanation for the seams.
Summary
: Color maps on their own do not appear to exhibit severe problems. However, seams appear when a normal map VT is used.
I think this is because the normals for two adjacent pixels but belonging to two different normal map tiles are usually slightly different.
This difference causes a visual discontinuity unless the normals are averaged beforehand.
This seems to exonerate F-TexTools or nmtools.
However, it may still be possible to workaround the issue by modifying nmtiles.
Details:
1. I made two level 5 color tiles with a pattern painted on them, just to check for any tile registration problems:
2. Rendered in Celestia - seam free (polygon boundaries do exhibit a slight darkening, but it's nearly invisible):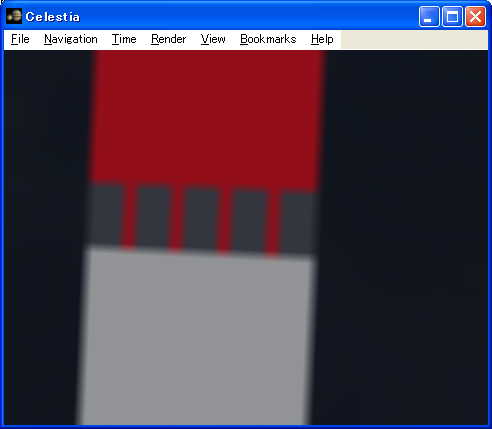 3. Two level 5 normal map tiles, generated by nmtools, that are guaranteed to be adjacent when rendered.
As you can see there are
no
registration problems or seams: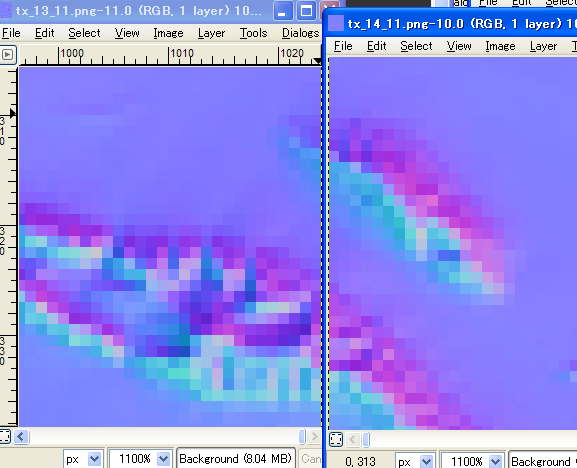 4. Normal map rendered in Celestia - seam is
clearly visible
: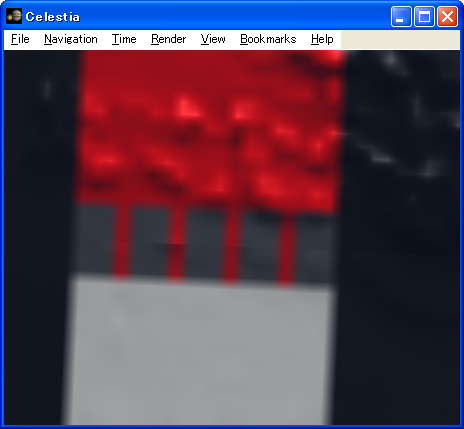 The normals of two adjacent pixels that belong to different normal map tiles are often slightly different (due to the curvature of the surface).
My theory is that this slight difference causes a visual discontinuity (seam) along normal map tile boundaries.
This is very much analogous to the situation in a 3d modeler, where seams may appear if the user forgets to weld vertices.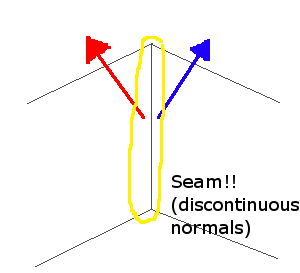 Adjacent normals arising from normal mapping should be averaged to prevent such a discontinuity.
I think however that Celestia itself is not doing this.
Instead of modifying Celestia however, it may be possible to work around the issue by averaging adjacent normals
when generating tiles
, i.e., by including code in nmtiles.